Serving the Agricultural and Golf Communities Since 1958
Specialize in Custom Nutrition, Bio-Fertility & Microbiology
Foliar Nutrient Programs
Herbicides
Remediation of: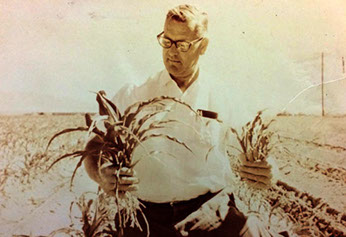 Founder, Frank Foster out in the field testing plant comparisons.
Foster-Gardner, Inc.
1577 1st Street
Coachella, CA 92236
Office: 760.398.6151
Fax: 760.398.7265


© 2015 Foster-Gardner Inc. All rights reserved. | All trademarks are the property of their respective owners.